You already listen that "a healthy mind lives in a healthy body". So to keep our body fit and healthy, we must do some exercises or yoga asanas. There are some exercises which can be done at home in a short period of time. In this article, we are mentioning some top exercises for a full-body workout and anyone can do these exercises.
What Are the Best Exercises To Do At Home?
Due to busy schedules, we don't have enough time for exercise, yoga, or gym. We gain lots of weight. This makes our body unhealthy. So let's know about the 8 Best Exercises which can do at home for a full-body workout: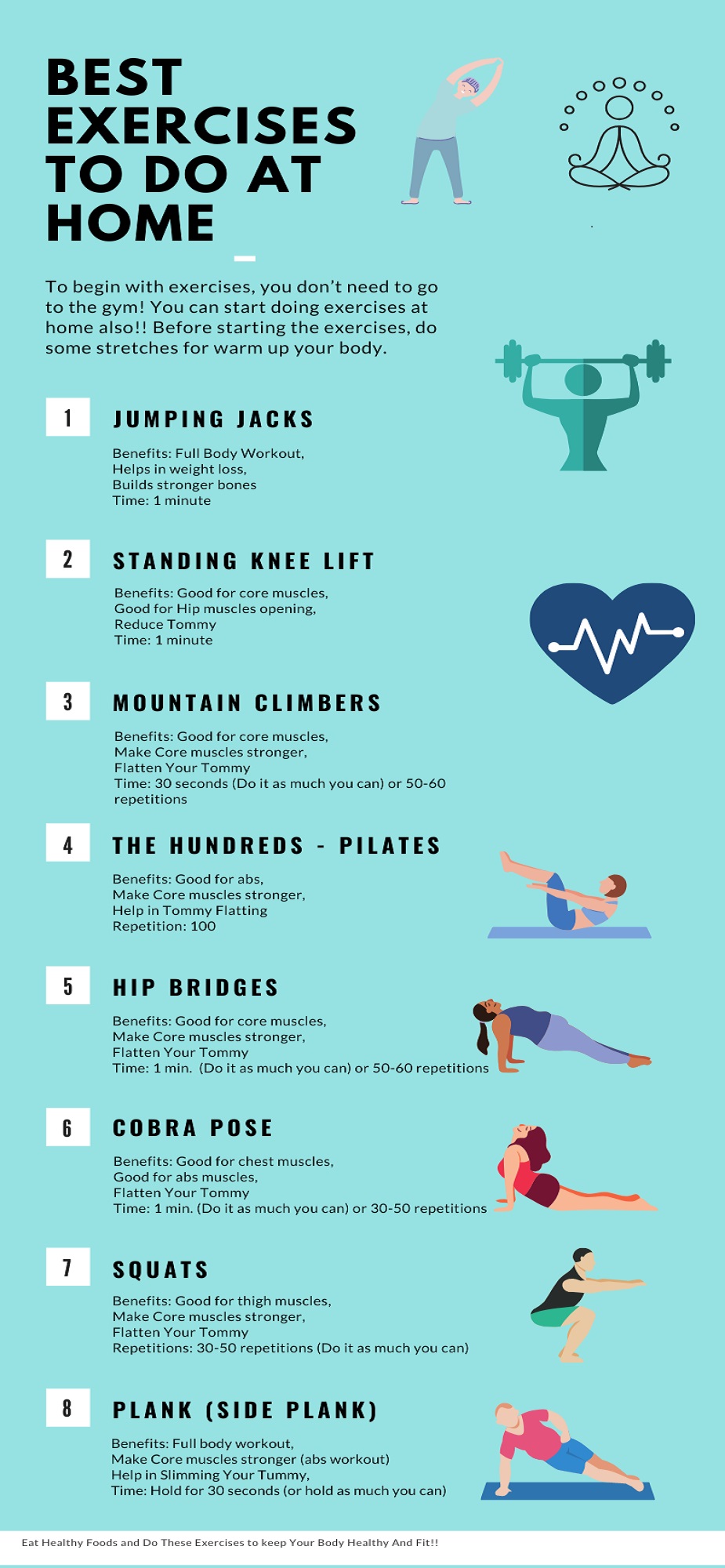 Do these exercises according to your strength and stamina. You will see the result in 15 days. These exercises are best for weight loss and to make our bodies stronger.
Some Tips For Good Health:
Walking: Try to walk daily for at least 30 minutes.
Healthy Diet: Take a healthy diet.
Breakfast: Never skip breakfast.
Meditation: Meditate for some time.
Sleep: Take proper sleep of at least 6 hours a day.
Try these exercises and keep your body fit and healthy!!